Admittedly, we didn't think much of LED technology when it first appeared in the outdoor market. At the time, we were one of the word's largest manufacturers of 12VDC fluorescent lights, and it was clear that LEDs had a long way to go before they could rival the light quality of a good fluorescent.
As it turned out, we'd underestimated the public's interest in newfangled technology, and the quality of 12V LED lighting rapidly evolved. It wasn't long before the sales of fluorescent lights dropped, and we began our quest to create the ultimate LED camping light.
The process started in 2010, took some five years to complete, and cost more than R3.5 million to develop and improve on the availble LED technology; but it was worth it. Today, our Weatherproof LED is available worldwide, is light years ahead of the competition, and proudly bears the label: Designed and Made in South Africa.
BRIGHTNESS
Sure, we wanted to create an intensely bright light, but most campers require a particular level of light as per their application. So, our new LED light would have to include three brightness settings: low (15%), medium (50%) and high (100%).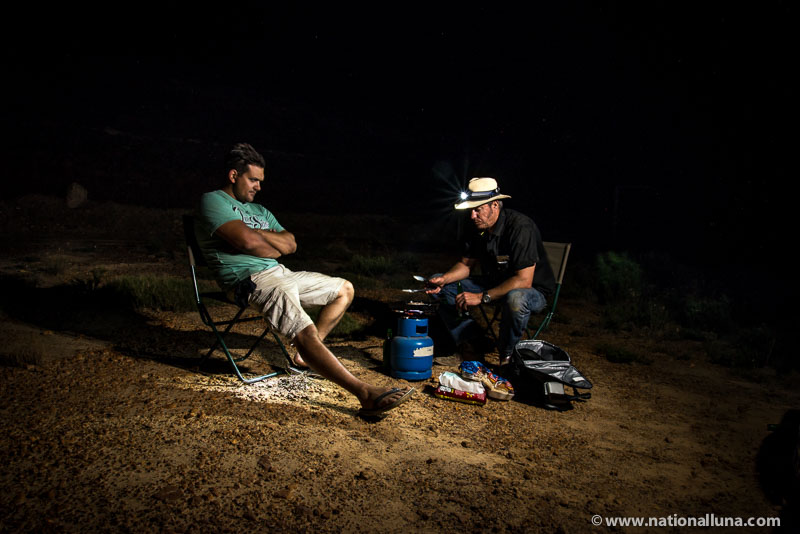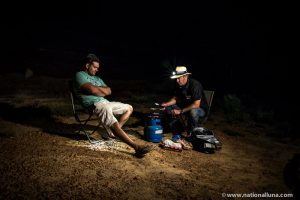 Another critical feature would be the ability to provide a warm ambient light, rather than the cold blue-ish tone that so many LEDs are renowned for; and we particularly wanted to create an outdoor light that provided dual colours. So, our top-of-the-range Weatherproof light features 18 warm-white LEDs, as well as a choice of 12 red or 12 orange LEDs. (Insects are drawn to white light, but they're unable to see orange or red – an important fact to consider when camping in Africa during the rainy season!)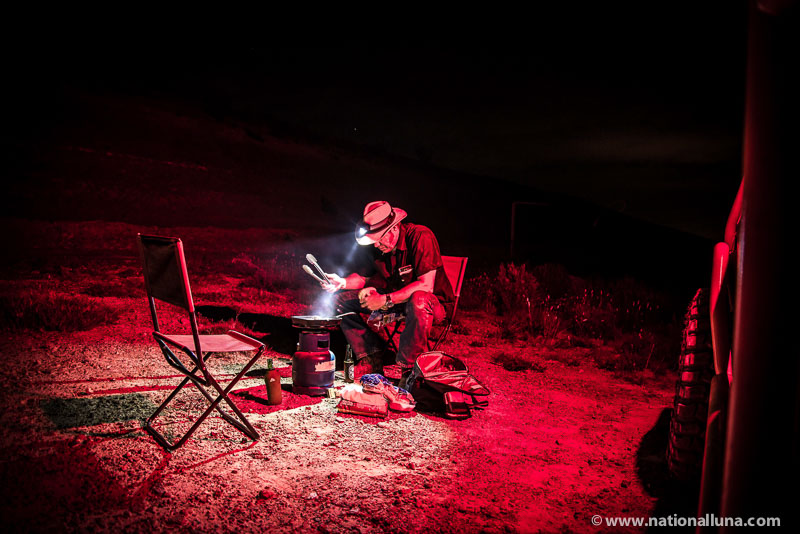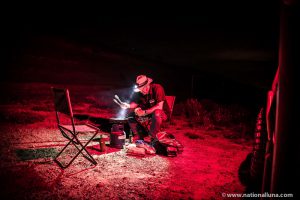 DIFFUSION
The problem with LEDs is that they're naturally glaring, and focused in their beam spread. Our Weatherproof LED was actually complete long before we launched it, but we wanted to be absolutely sure that we'd got the lens and diffusion right.
Of course, the easiest way to diffuse a light is to simply tint the lens an opaque white, but then you lose 30% of the light's output. To find a better way, we spent more than six months and R250 000 developing a prototype tool that could effectively etch the lens, and properly spread the beam without diminishing the output of light. We also chose to manufacture the lens out of a polycarbonate material that's near bullet-proof.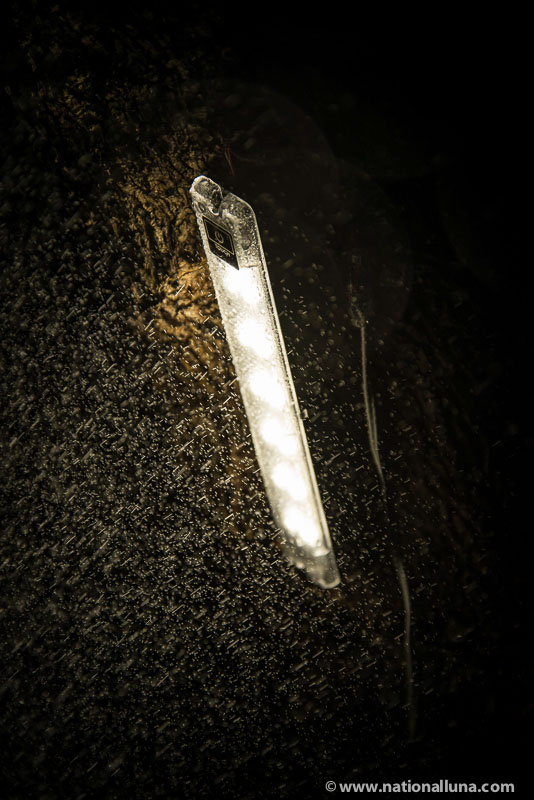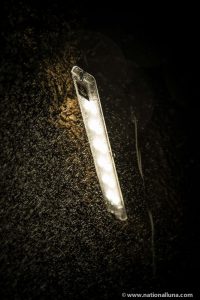 POWER CONSUMPTION
Saving power is possibly the most valid reason for wanting to use an LED light in the first place, (rather than a fluorescent), as this is vitally important when your appliances are running on dual-battery power.
There are two factors which greatly influence efficiency in the case of LEDs: heat, and poor electronic design / circuitry.
After exhaustive research and product development, we managed to squeeze an astonishing 122 lumens per Watt out of our Weatherproof LED. We also reduced power consumption right down to 50 mA/h, on the light's lowest setting. Or, to put that another way: our Weatherproof LED can run for more than 1 600 hours on a deep cycle battery!
Then, to be absolutely sure that we were doing all we could on the power-management front, we added a Battery Protection feature, where the Weatherproof LED light will shut down automatically before your battery is fully discharged.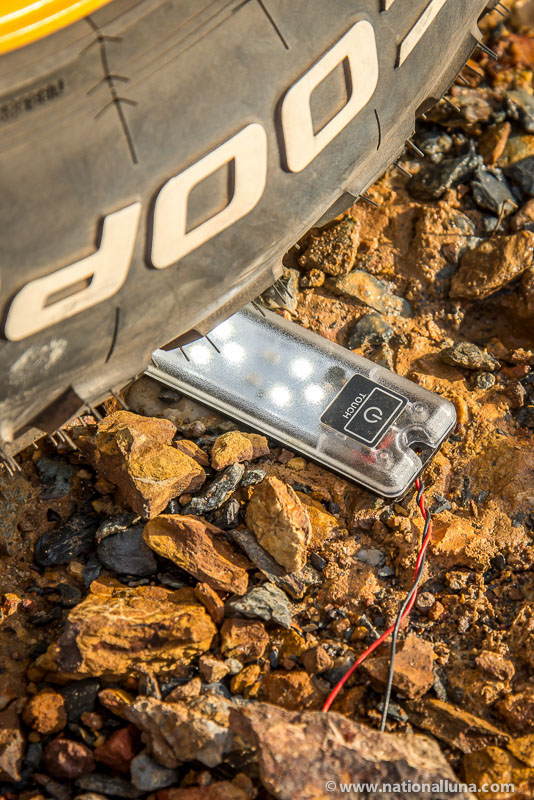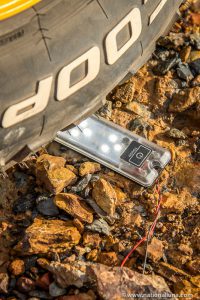 ADDITIONAL FEATURES
Once we'd covered the basics (light output, diffusion and efficiency) of camp-light construction, we then focused on making the Weatherproof LED 100% better than its rivals. This means that the light has:
A Touchpad power switch
An IP66 weatherproof rating – it can be permanently mounted outdoors to the side of your vehicle and / or off-road trailer
A blue backlight feature which ensures that the unit is always easy to find, even in dark caravans, trailers or tents
An extremely robust polycarbonate construction that's almost indestructible
A slim-line design that nullifies the risk of parts breaking off, and allows the light to be mounted to the side of a roof rack without causing wind drag
A no-frills uncomplicated mounting system, and
A wide voltage range that allows the light to operate between 10 and 30 VDC.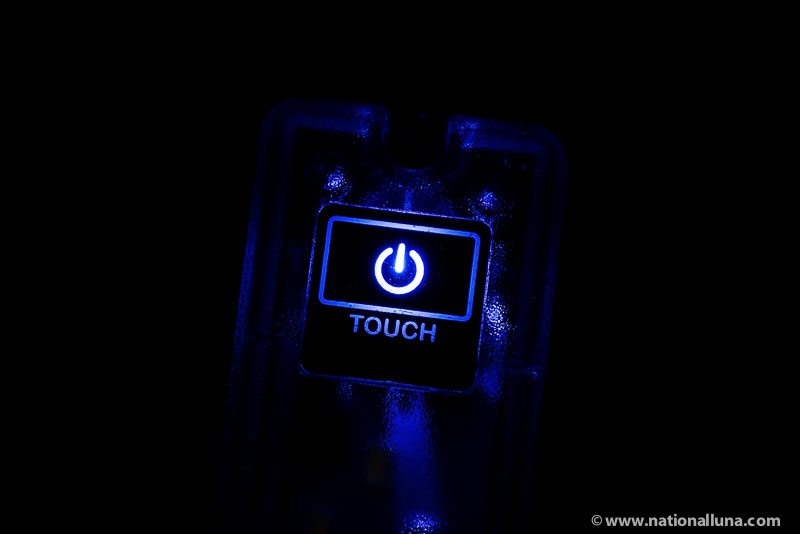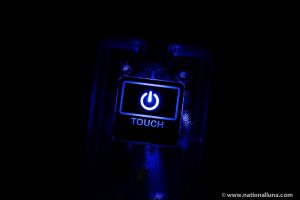 Click for more info and specifications 
National Luna is a South African company and a world leader in outdoor-lighting, portable-power, and refrigeration technology. Contact your nearest 4×4 fitment company and enquire about National Luna's 500+ products.