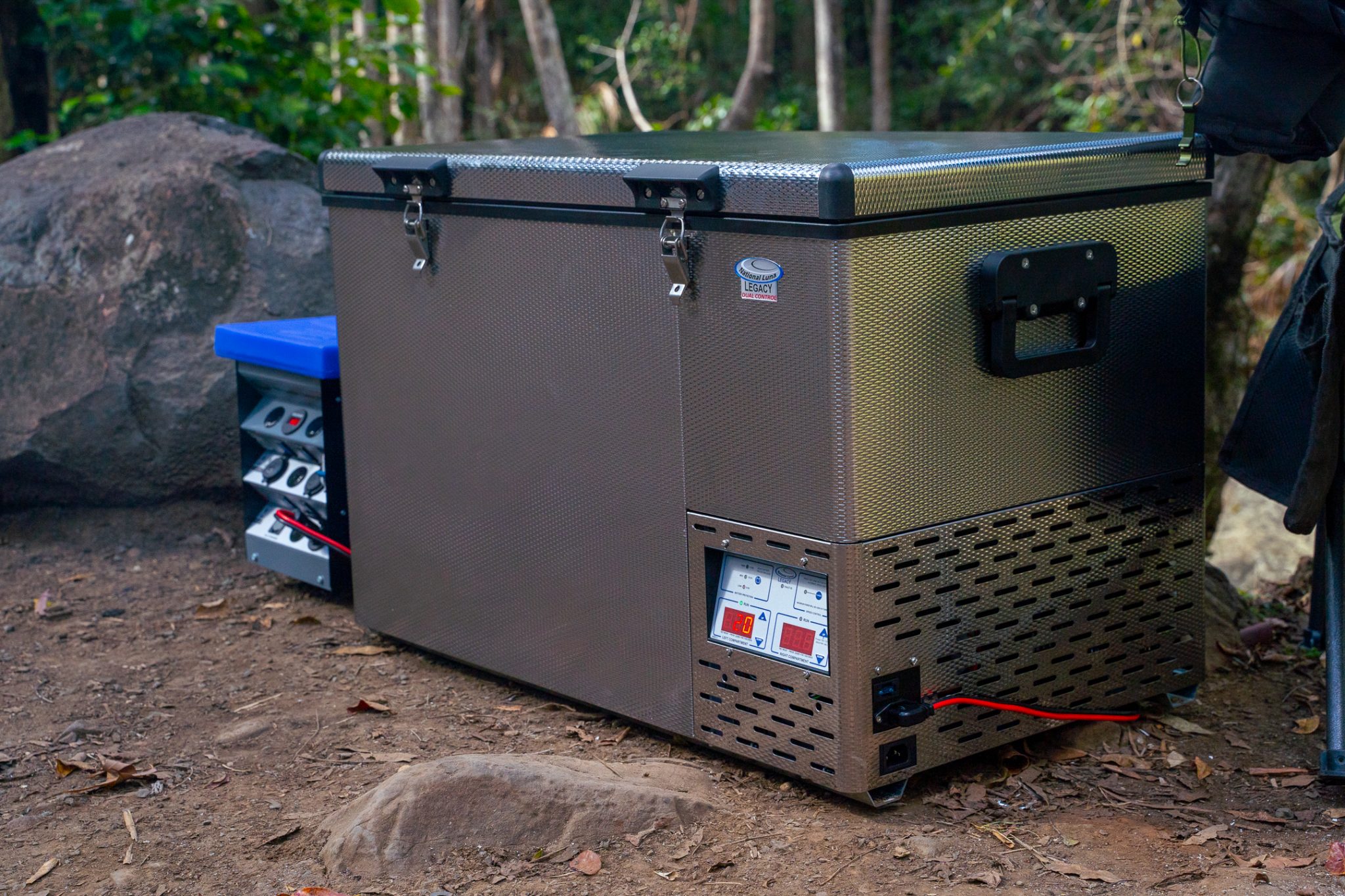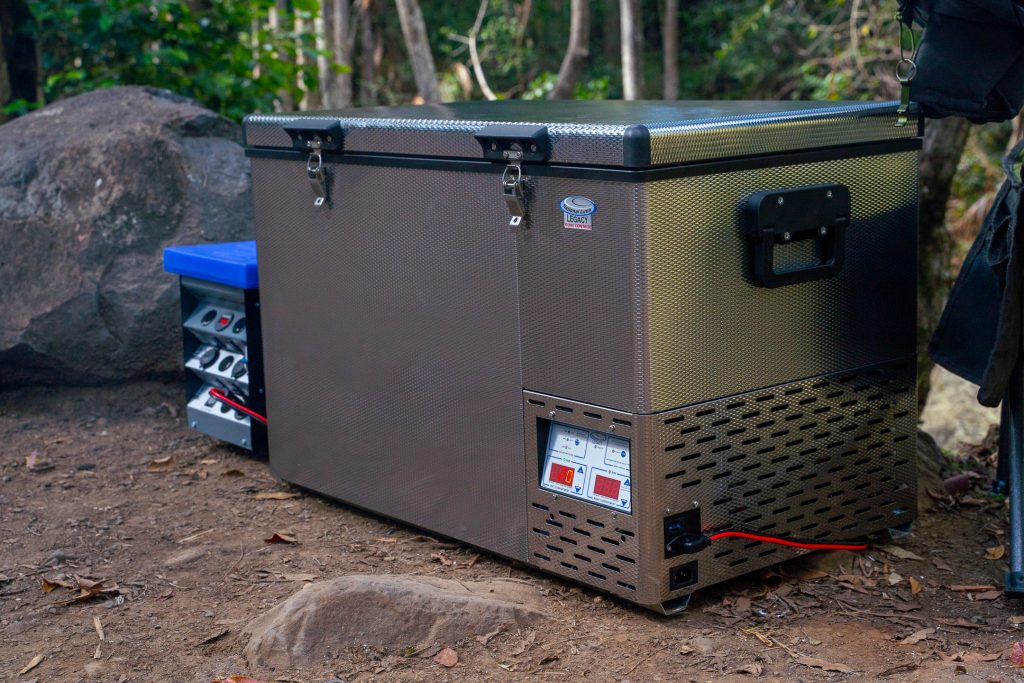 National Luna fridges and freezers are synonymous with high-end, high quality portable refrigeration. The National Luna 90 Legacy Refrigerator & Freezer is the ideal fridge-freezer combination for recreational users.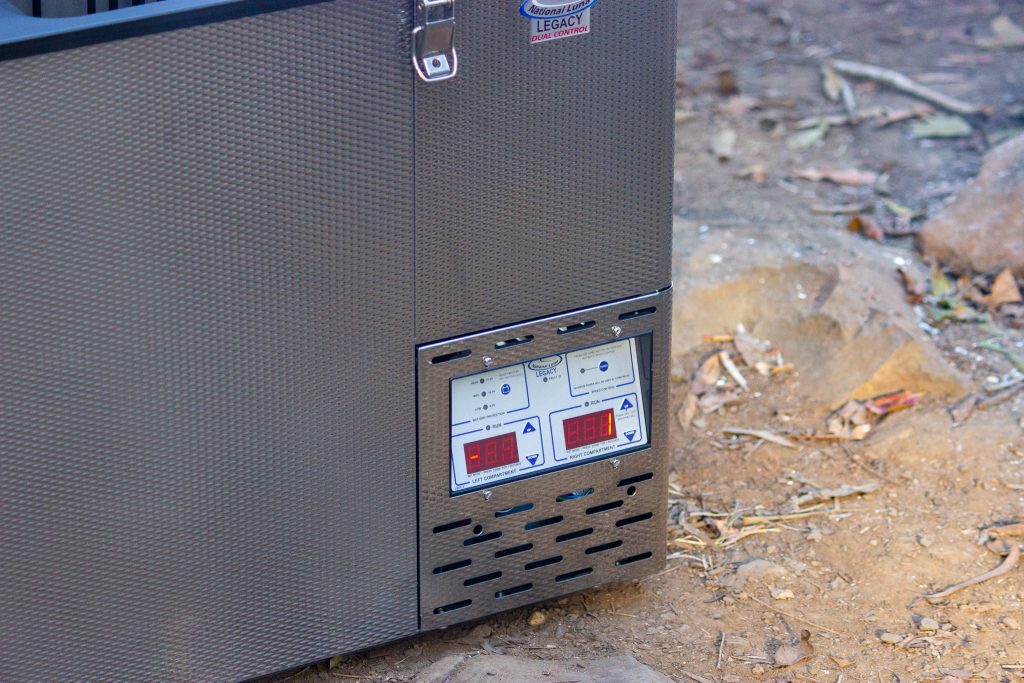 This 90 litre model is designed to offer a larger freezer and fridge capacity compared to its 60L sibling. The dual thermostats allow settings of dual fridge, dual freezer or a combination (the smaller, more efficient compartment should be the freezer).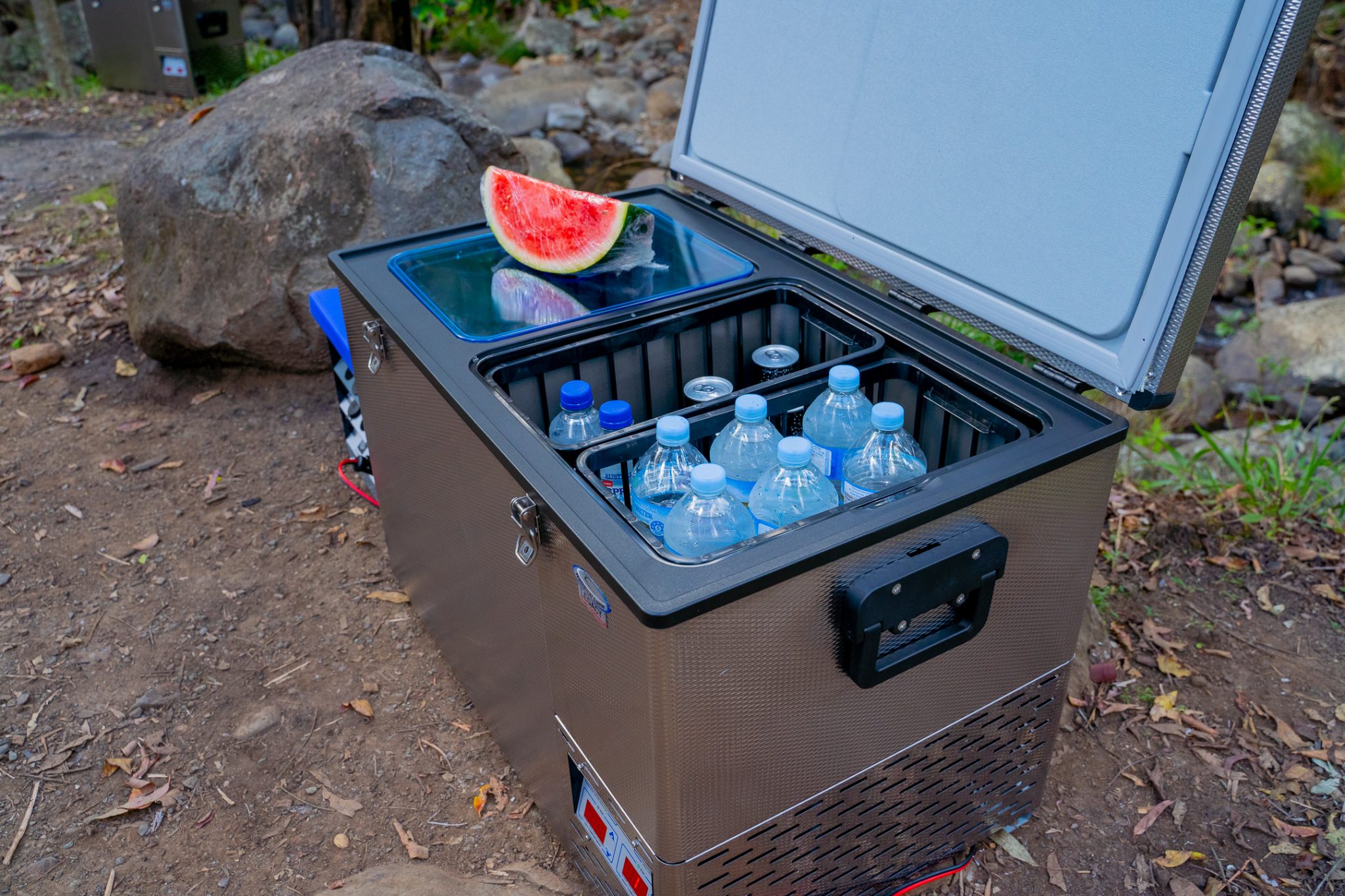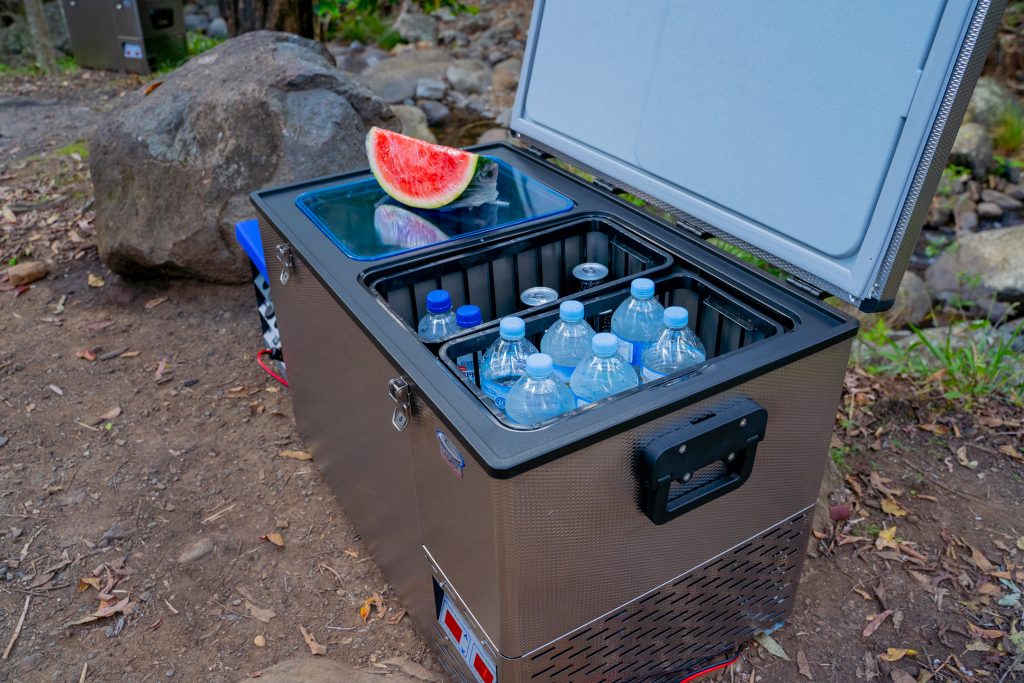 Fitted with the new National Luna Compressor as well means more efficient than previous models meaning you food stays colder for longer and draws less power. Included with the fridge/freezer are 3 baskets to make sure you can make the most of the space provided.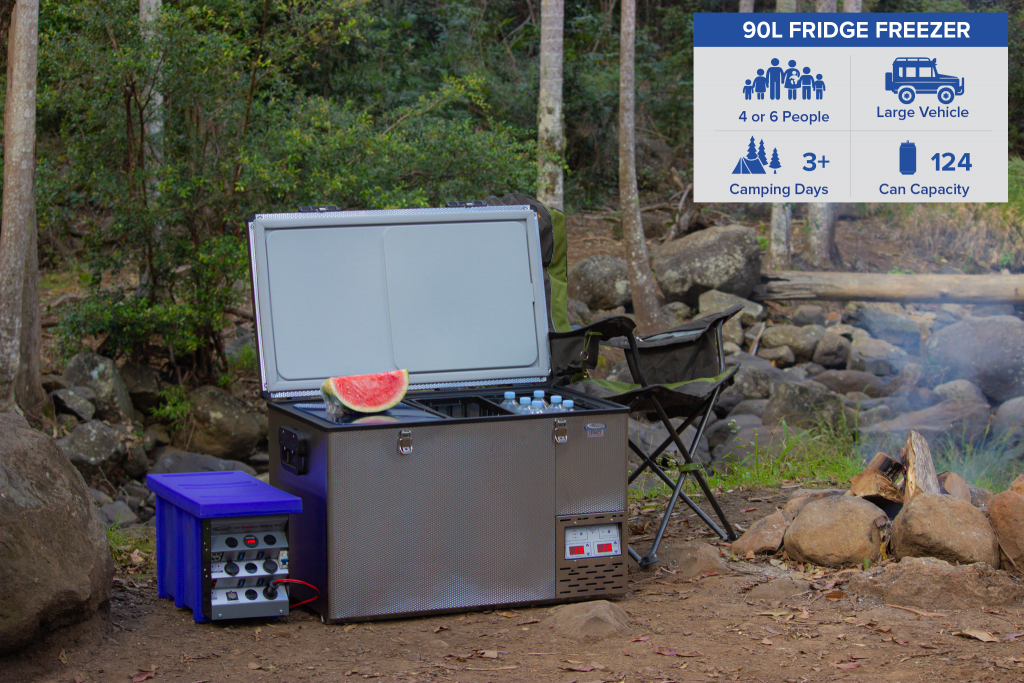 The 60mm and 42mm thick wall insulations and complete coverage wall and floor cooling plates ensure the lowest possible battery consumption, making this one of the models ideally suited as a permanent portable freezer or extreme duty fridge.
Additional Info
> Dual Control
> Twin Bin
> Single Door
> Thermostat settings:
Left compartment: +20⁰C to -24⁰C
Right compartment: +20⁰C to -24⁰C
> Baskets: 5
> Control: Dual
> Insulation: 60mm & 42mm
> Volume: 39.1 (Left Bin), 46.2(Right Bin)
> Heavy duty carry handles
> Premium stainless steel finish
> Lockable latches
> LED Interior light
> Multi-cavity door seal
> Tough rounded corners
For more information on the 90L National Luna Fridge/Freezer click here.