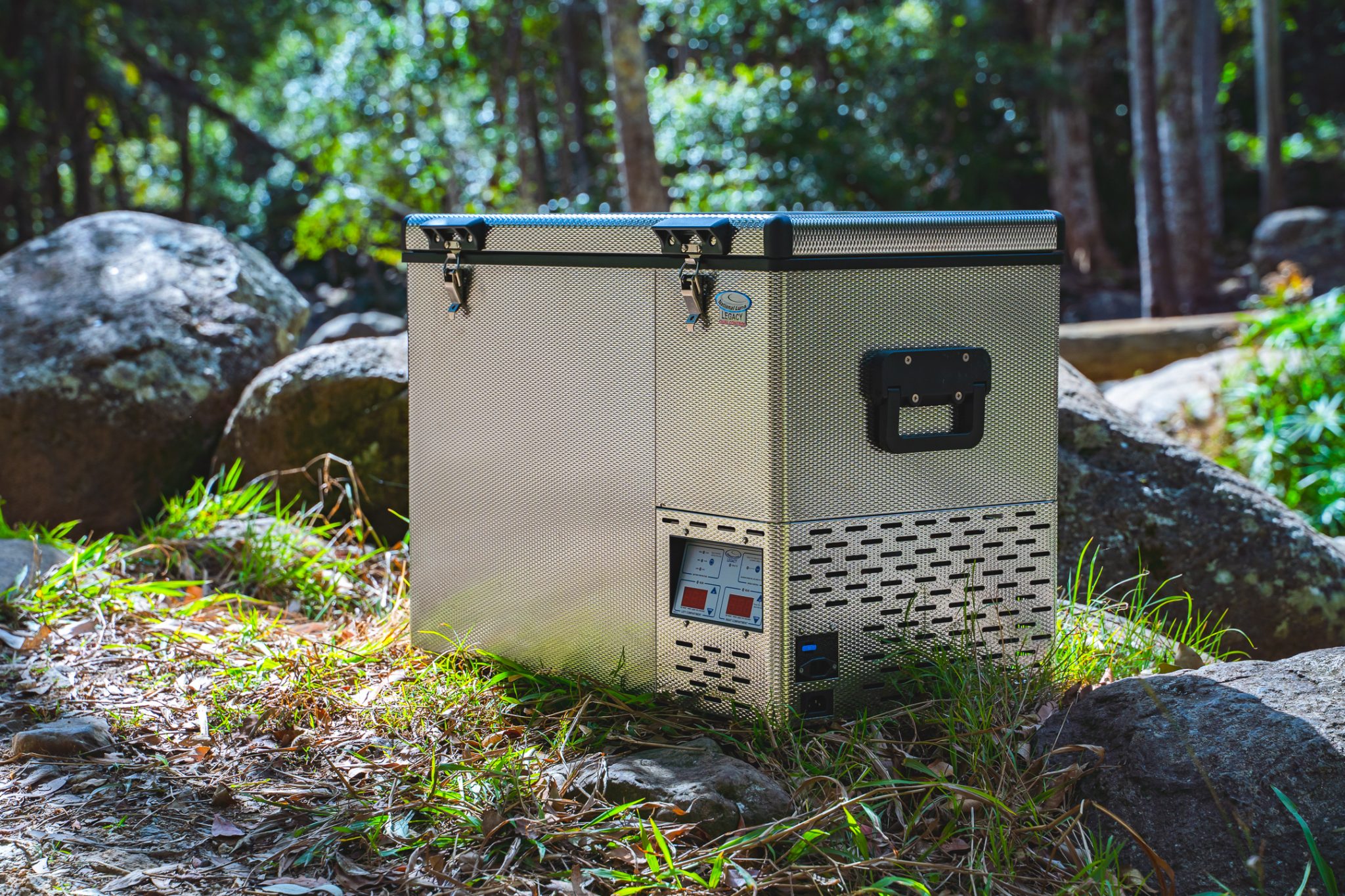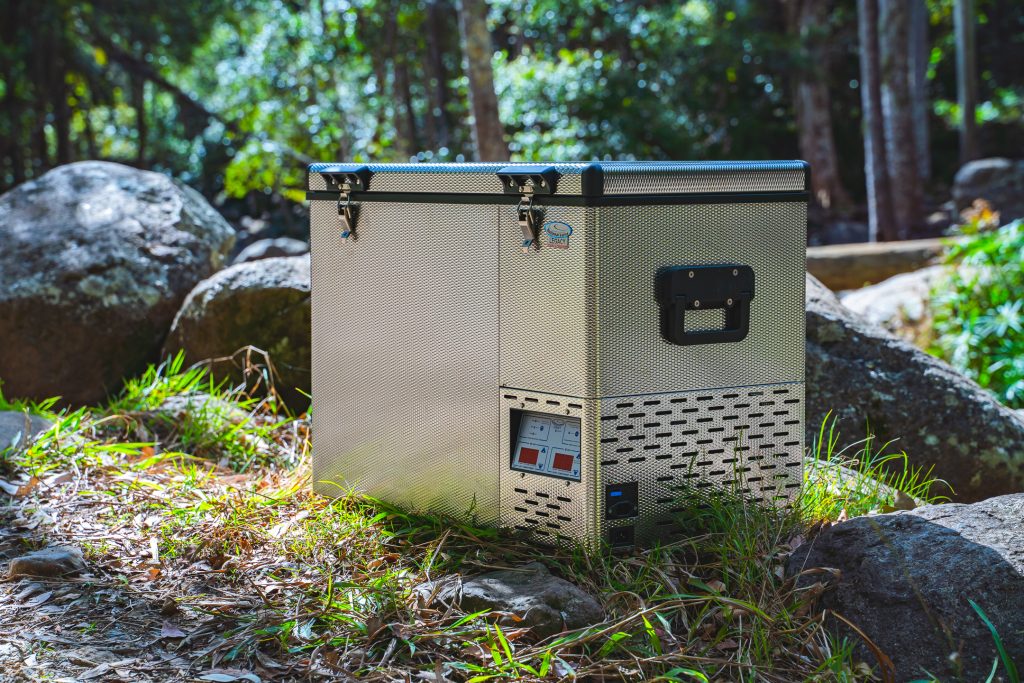 The National Luna 60 Legacy Refrigerator & Freezer is the ideal compact fridge-freezer combination for recreational users. With separate fridge and freezer compartments, this is the ideal compact travel companion.
Fitted with the new National Luna Compressor as well means more efficient than previous models meaning you food stays colder for longer and draws less power. Included with the fridge/freezer are 3 baskets to make sure you can make the most of the space provided.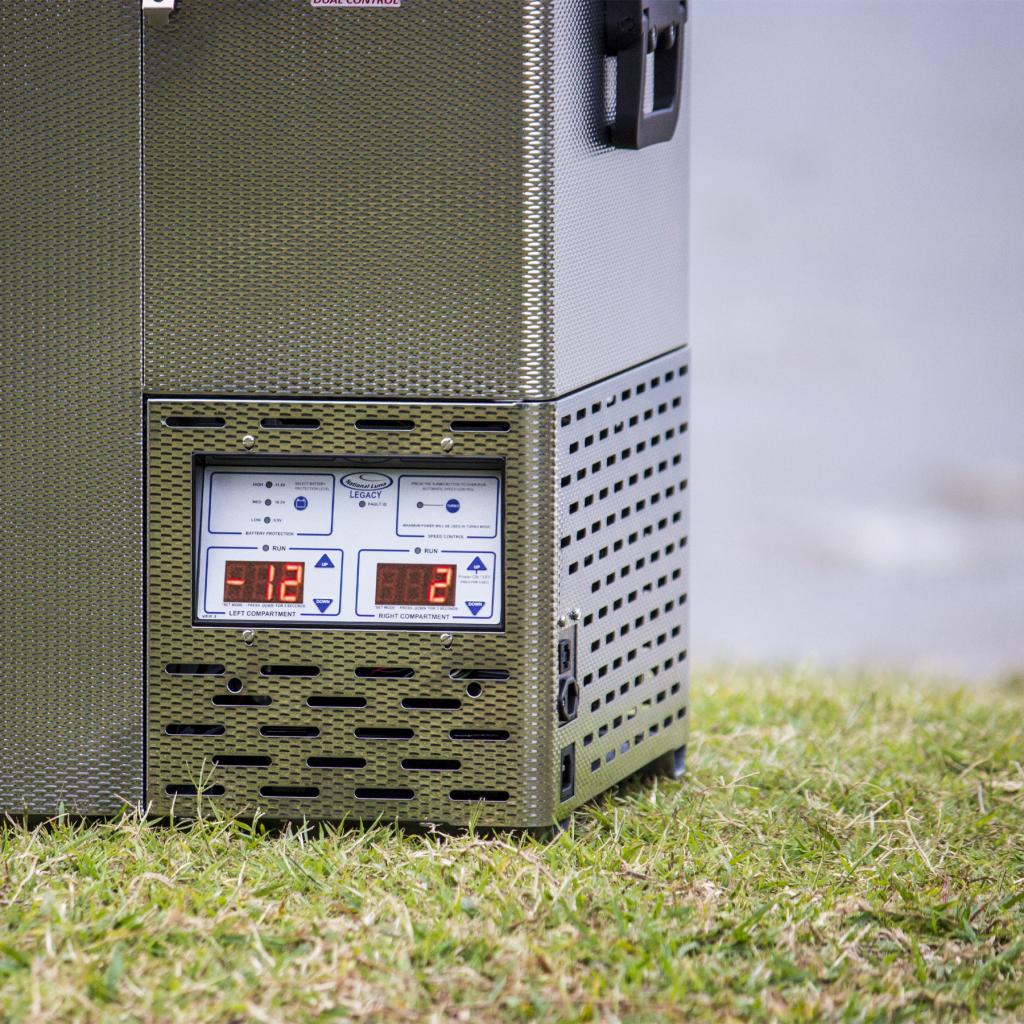 For the ultimate in versatility, the 60L features its Dual Control units with two separate, individually controlled fridge/freezer compartments, giving you 4 options of freezer/freezer, fridge/fridge, freezer/fridge or fridge/freezer – it's your choice!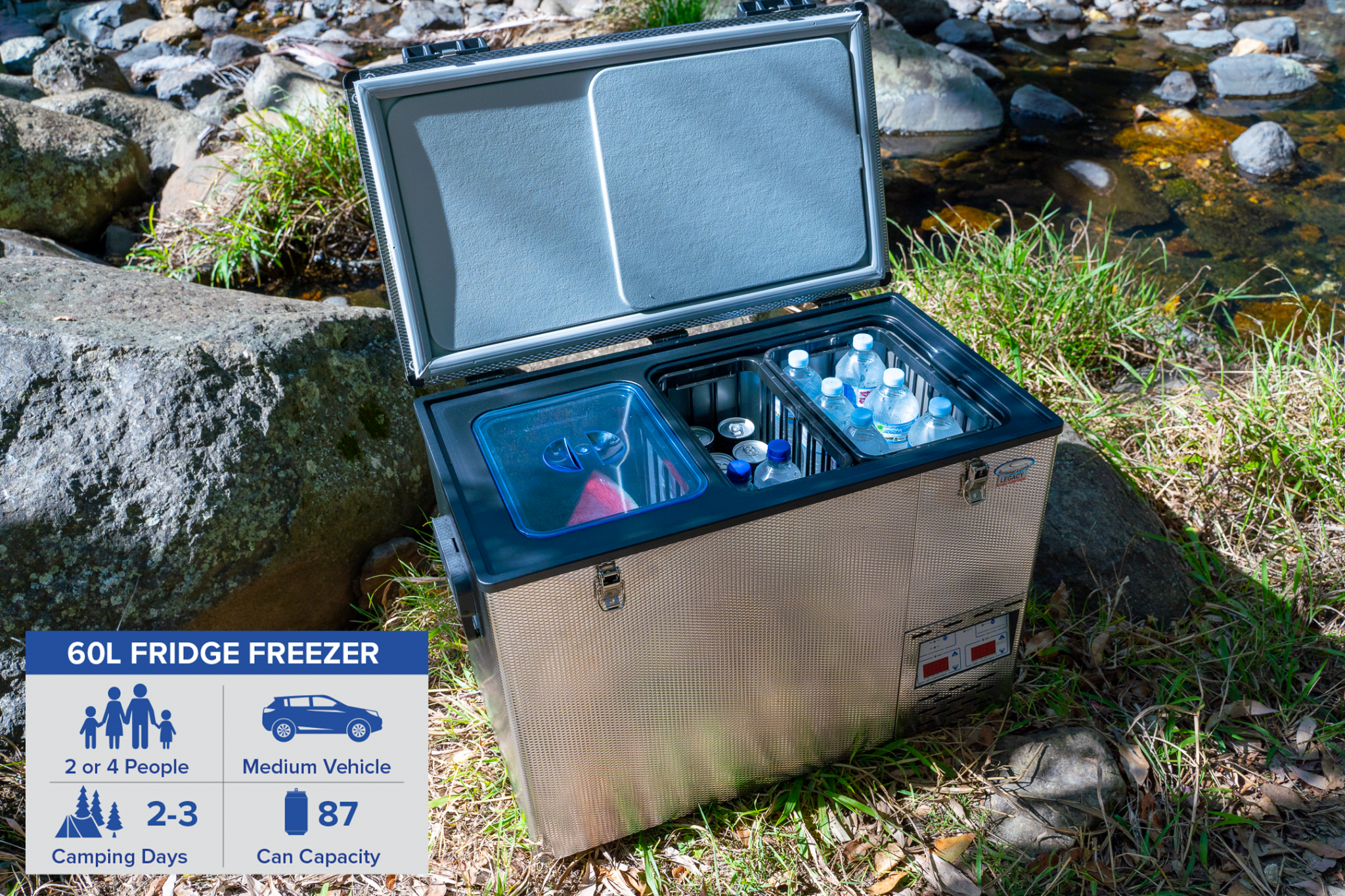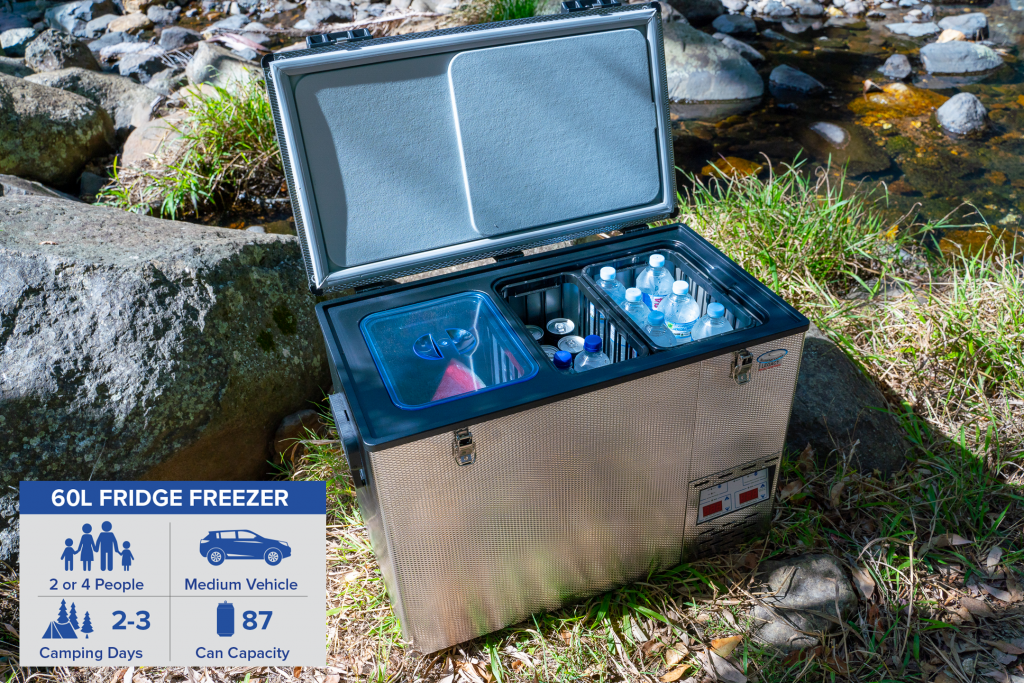 With an outer Stainless Steel metal construction, National Luna fridges are built to survive in a harsh world, with the emphasis on durability and longevity. National Luna fridges including the 60L feature rounded impact resistant corner mouldings to help prevent damage to the fridge or the vehicle, sturdy lockable metal latches, and heavy duty carry handles that double as tie-down points that fold flat to maximise load space. Made of hard-wearing rust-resistant Stainless Steel (Grade 430), National Luna fridges are easy to clean and they're tough enough to withstand commercial use and give years of useful service.
Additional Info
> Dual Control
> Twin Bin
> Single Door
> Thermostat settings:
Left compartment: +20⁰C to -24⁰C
Right compartment: +20⁰C to -18⁰C
> Baskets: 5
> Control: Dual
> Insulation: 60mm & 42mm
> Volume: 24.2L (Left Bin), 34.9L (Right Bin)
> Heavy duty carry handles
> Premium stainless steel finish
> Lockable latches
> LED Interior light
> Multi-cavity door seal
> Tough rounded corners
For more information on the 60L National Luna Fridge/Freezer click here.