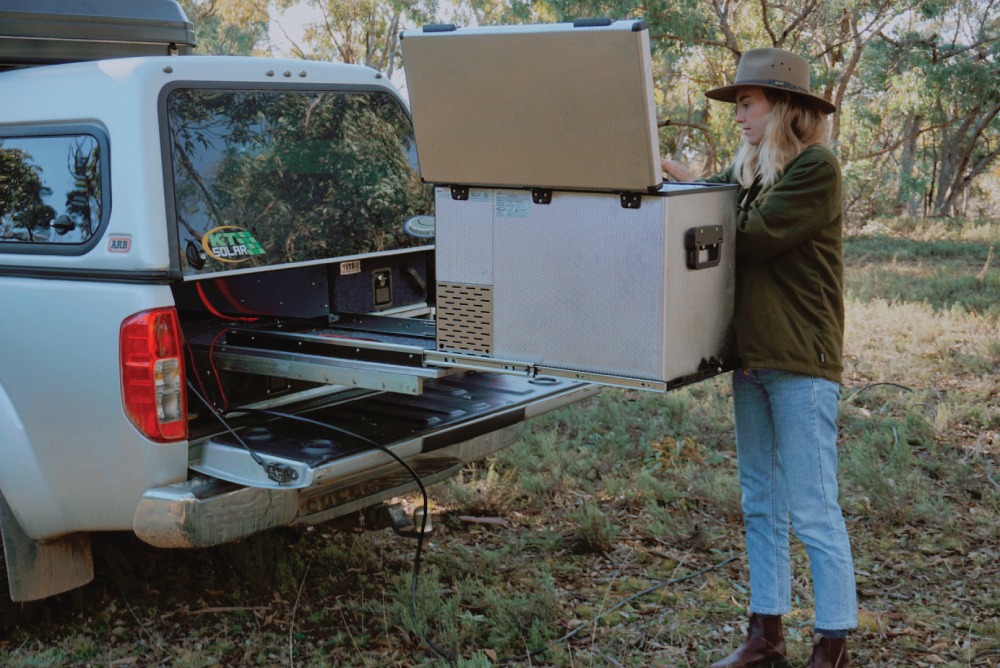 What's the most important thing in the home kitchen? A fridge, right? That's exactly why we wanted the very best for our trip around Australia. We'd done all of our research, fact checking, price comparison, value for money and it all led to one brand, National Luna. The 60L Dual Zone to be exact.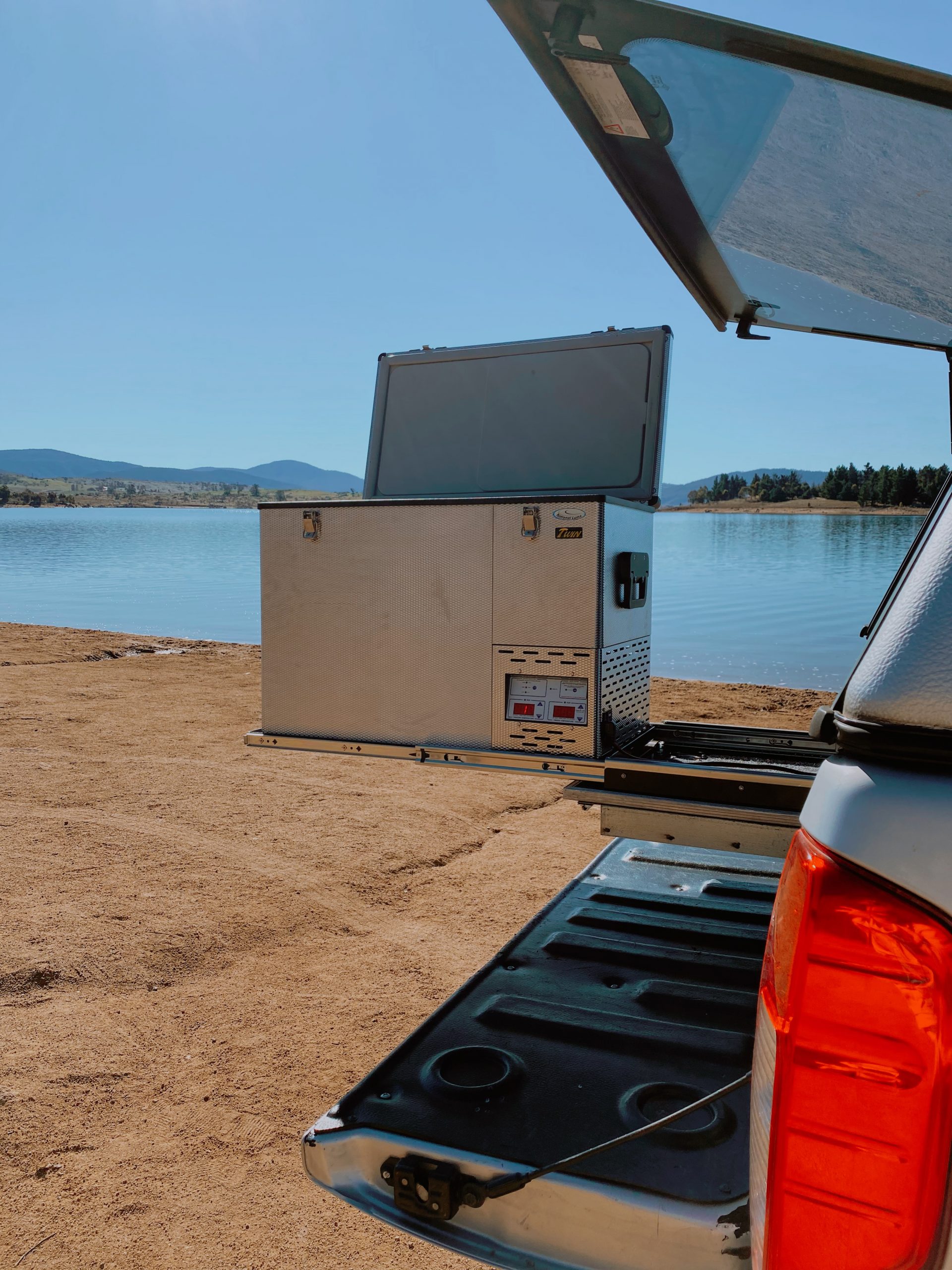 This fridge/freezer is seriously impressive, the tough construction, unbeatable reliability, easy to use controls and the extremely low AMP usage – it was a no-brainer. Living on the road can often be challenging and at times, testing – so having the best products that won't let us down is a high priority.

We have been in all climates, the snow, the rain and the soaring heat and it's never missed a beat. And most importantly, the beers have always stayed icy cold. We spent 8 days completely off grid deep in the Snowy Mountains, camped on the McLachlan River during June and our National Luna was faultless. The Luna was our only fridge between 6 people and it was faultless. We could change the temperatures to be dual fridge or dual freezer or a combination depending on our needs, this in itself was a lifesaver. We ran the fridge off our 120AH Remco Deep Cycle for the full 8 days in overcast weather – which meant very limited solar.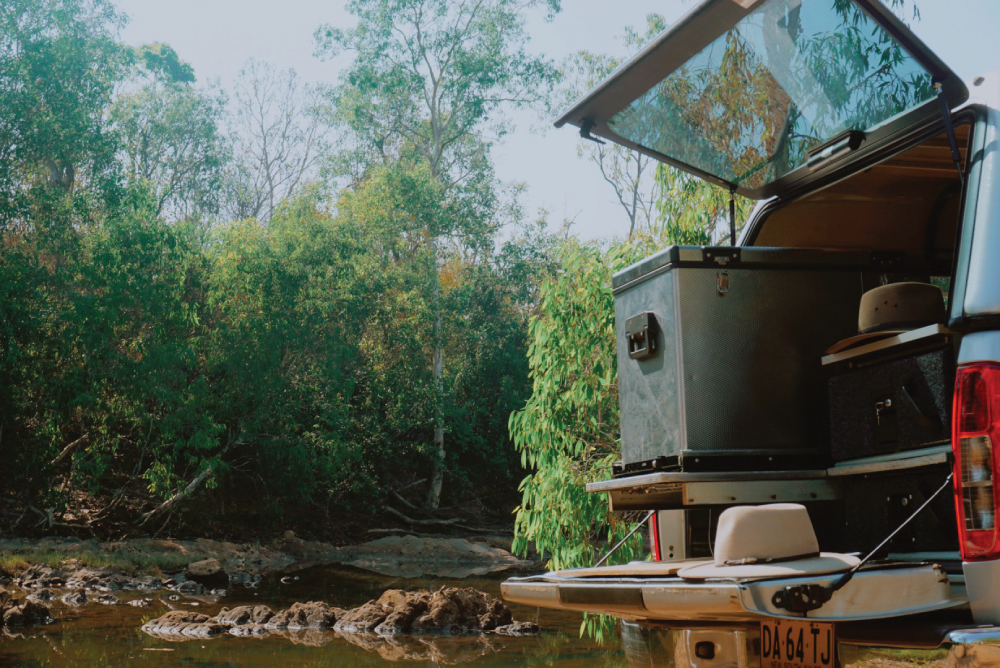 The Luna performed equally as good in the Queensland Tropics and the Northern Territory where the daily temperature is in the 30's as well as high humidity. After 4 months of being on the road in varying conditions, weather and temperatures we can confidently say that our fridge is our best accessory.

Our fridge is mounted onto a Boab fridge slide, which makes life so much easier for us. The slide is smooth and the latch is strong enough to handle all of our off-road adventures without worry.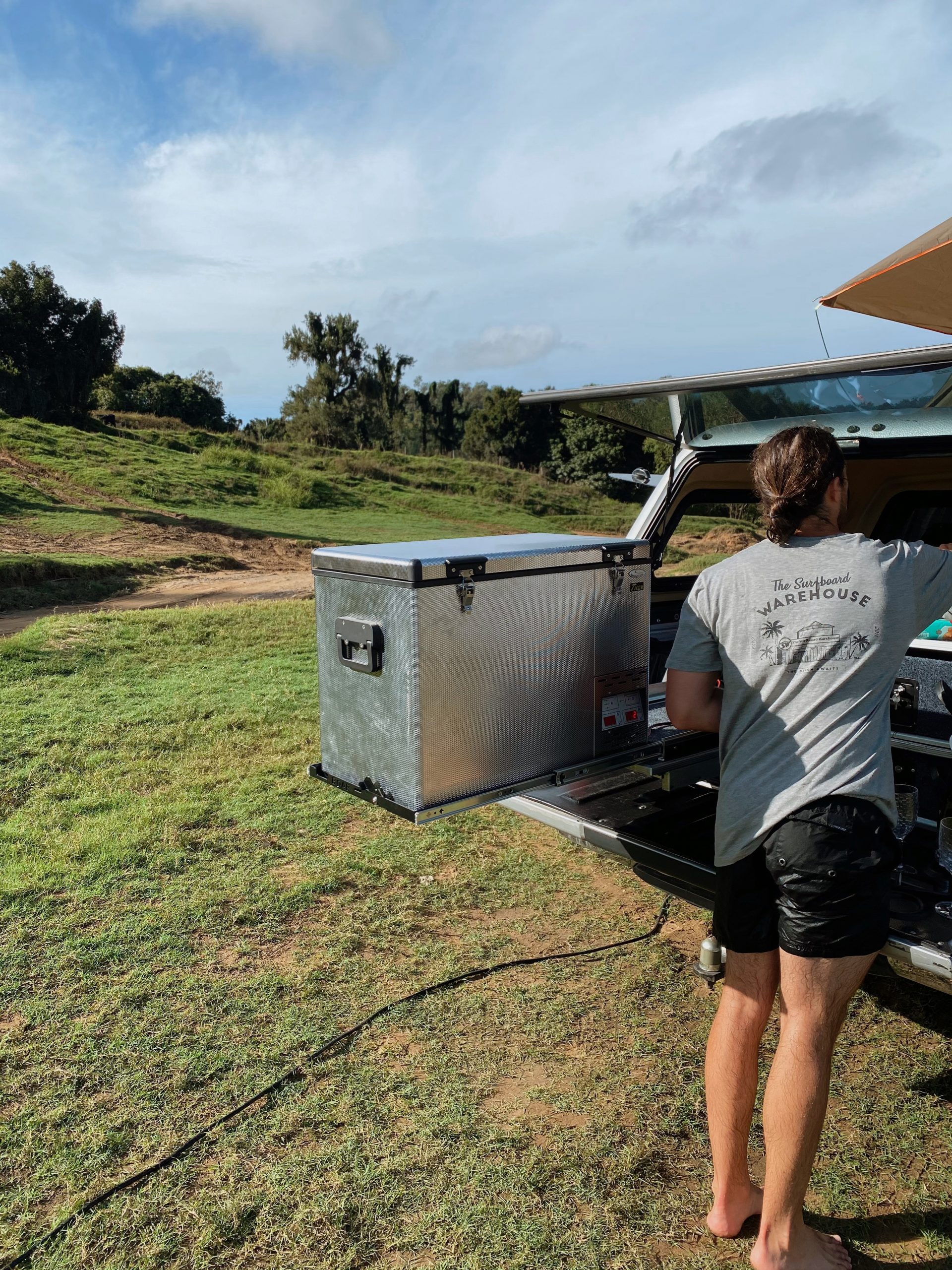 We've mounted this onto our drawer system with a built-in fridge slide – this means we have double the length. The installation was painless and was done in 10 minutes. We really would be lost without our Luna.
You can follow Laura and Owain's adventures on Instagram @laurabode and @owainroberts
For more information on the 60L National Luna Fridge/Freezer click here.